This article is all about outlining main features a project management system. These features will be the most crucial ones in a small business. As a small business owner, firstly you must make a decision on what kind of a project management system that will be best for your company. We have three varieties of pm softwares: (1) Software developed for large organisations, (2) softwares dedicated for small companies, and (3) hybrid solutions.
Large Organisations': Project Management System
These softwares are suitable for organisations with more than 100 workers. They normally feature other softwares that provide the ability to do budgets, tracking time, tracking resources, and also offer communication abilities. One thing for sure is that they do not come cheap, at the same time they are all-inclusive.
Small Companies' Project Management System
These softwares are specifically designed to accommodate businesses with 10 or fewer workers. They have features such as time management, resource tracking and also communication abilities. They are cheaper and at the same time limited. Let me not forget to mention that they are very user friendly.
Hybrid Solutions
Hybrid solutions combine project management softwares for large and small businesses. They offer the best for both organisations, integrating the advanced capabilities of large-scale project management system with the user-friendly capabilities of small-scale project management system.
Skhokho is a hybrid business management software that combines project management features with other features such as:
Team Collaboration
Task Management
Client Access Portal
Integration with Skhokho accounting app for project billing and quotes
Project reporting
Why A Project Management System is in-demand
Small businesses can benefit from project management software in terms of efficient and effective management. Assign tasks and responsibilities, track timelines, and track progress of a project using the software. In addition to identifying and solving problems early, it can assist in keeping a project on track and on time.
Project management software can mitigate or even eliminate a number of challenges faced by small businesses. For example:
Failure to meet due dates
Miscommunication and conflict
Lack of coordination
Over-complication and chaos
Using a project management system helps in overcoming these problems. They do so by streamlining every project process. They also provide a system for communication and monitoring progress. If small businesses take their time and setup the system properly, it could help them with ensuring that their projects are a success. Also the use of a pm makes workers to work productively and also motivates team working.
Project management software helps small businesses to:
define and manage their projects systematically and accurately;
track project progress and performance;
communicate and collaborate with team members; and
manage risks and resources.
The Benefits Of Project Management Software
There are far too many benefits with regards to using a project management system. Nonetheless, the most crucial one is the ability to assist small companies to be more organised and super efficient. The use of project management software helps small business owners stay organised and also avoid the chaos. Not forgetting the disorganisation that can arise when trying to manage everything manually. It keeps track of all of the tasks that need to be completed, as well as assigns deadlines and assigns responsible parties to each task.
Additionally, a project management system can improve communication and collaboration within a small business. Employees are able to easily track what needs to be done and who is responsible for each task when they have all task information and deadlines in one place. Employees can then work together to accomplish tasks on time. Also helping to avoid confusion and misunderstandings.
In conclusion, project management software can help small businesses save time and money. Project management software helps businesses avoid wasting time and money by keeping track of deadlines, tasks, and responsible parties. This avoids missed deadlines, incomplete tasks, and confusion over who is responsible.
Small businesses can benefit greatly from project management software. Organisation, efficiency, and effectiveness can be improved through project management software. Thus saving businesses time and money while improving communication between employees.
Skhokho for Project Management
Skhokho Project Management Software includes a number of useful features that can help your small business stay on top of project milestones and tasks.
Team Collaboration
Whenever a small business adopts Skhokho Project Management Software, there are several significant ways in which team cooperation can be improved. The program, for starters, acts as a central store for all project data. Therefore, team members can access project files, documents, and other data easily. Team members can communicate and collaborate better this way. Aside from managing tasks, deadlines, and other project-related information, Skhokho Project Management Software also provides tools for managing tasks. It can also lead to better collaboration between team members because they can remain organised and on track.
Lastly, Skhokho is directly integrated with your Business Accounting Software, allowing you to notify your Accounting team whenever a client or project is added, facilitating billing and invoicing for your clients.
Project Milestone Management
Skokho Project Management Software enables your small business to better achieve milestones by integrating milestone management capabilities. Users can track milestones, create dependencies, and create reports. You can plan, track, and manage milestones better with Skhokho Project Management Software.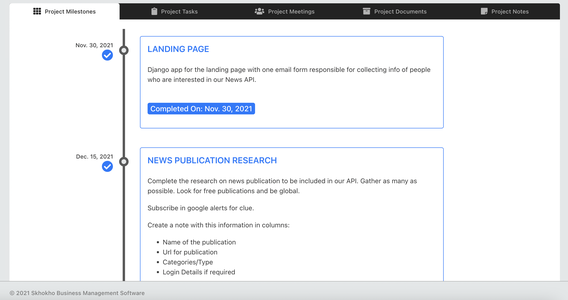 Project Task Management
Skhokho Project Management Software organises all of your project duties in one location, allowing you to better manage your projects. Every member of your team will be able to see what remains to be improved and when it needs to be accomplished. You can also assign assignments to individual team members and track their progress using Skhokho.

Task Categories include
To Do Tasks – Tasks which have been created, but not yet started
In progress Tasks – Tasks your team is busy with
Completed Tasks – Tasks your team has completed
The project team will constantly be conscious according to which activities are ongoing and how each group member is progressing on them, as well as who is accountable for which activity.
Project Meetings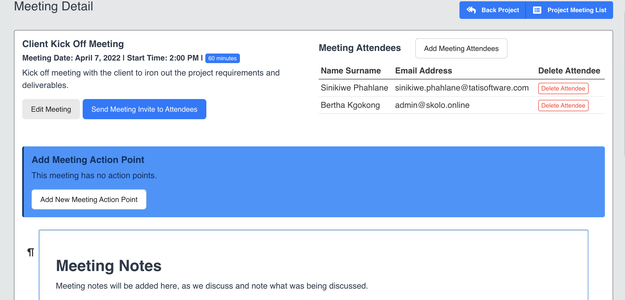 A number of reasons can be cited as to why Skhokho Project Management Software can help your small business improve meeting management. As a beginning, the software can help you organise all the meetings on your calendar. Keeping track of important meetings can help you avoid missing any. Furthermore, you can also use the software to keep track of meeting minutes. Keeping track of important meetings can help you avoid missing any. Furthermore, you can also use the software to keep track of meeting minutes. In this way, you can be sure that the minutes from each meeting can be reviewed and any necessary changes can be made. Lastly, you can also use the software to share meeting minutes with your colleagues. This could also help to assure that everyone involved in the meeting is on the same track.
Project Documents
Another major important benefit for using this platform is the ability to automate and streamline the entire process of managing documents. By doing so, businesses can save a lot of time and also money. This also better the the process of efficiency.
Client Access Portal
With Skhokho Project Management Software client client access portal, clients and project teams can collaborate more effectively.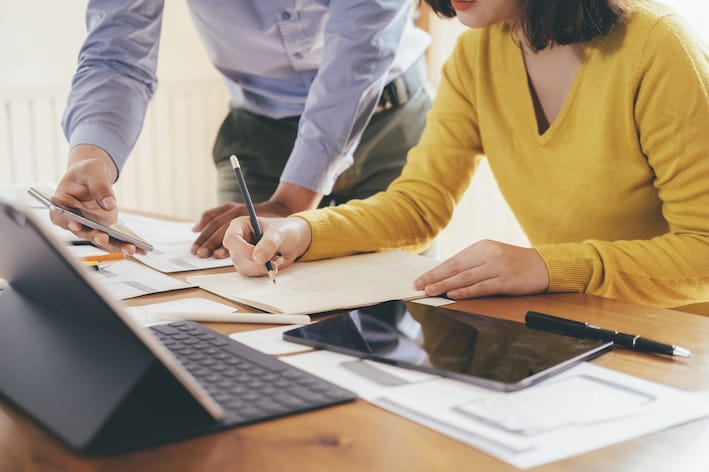 A client access portal provides clients with access to project documents, project meetings, and project progress. So, they can stay informed of what is happening on the project and see how it is progressing.
Project teams use the client access portal to view project progress, project documents, and project meetings. It allows them to stay informed about the project's progress and to see what is happening. Finally, clients and project teams can use the client access portal to share information. The client access portal makes sharing project documents and project updates a breeze.
Billing and quotes with Skhokho
A Skhokho Accounting application is integrated with the Skhokho Project Management Software.
Adding Skhokho Project Management Software to Skhokho Accounting App offers many benefits. Project data is automatically captured inside the accounting application, so billing can be performed. Nonetheless, all project-related financial data may be saved in one place, removing the need for multiple data input. As a result, time as well as accuracy can be saved, and an accurate picture of the project's financial state can be obtained.
Project reporting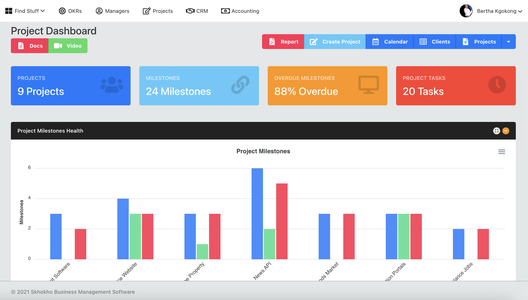 The reporting features in Skhokho allow businesses to print:
Individual Project Reports – Displaying project information, description, deliverables, scope of work, milestones and tasks.
Overall departmental analytics of all the current projects, overdue milestones and tasks.
Skhokho Free Trial
Get started here: https://skhokho.io/authentication/register
Read more on Skhokho Project Management Software: https://skhokho.io/project-management-tool-app-software 
Read this article for more knowledge on Project Management Software 👉🏽here.