This article will discuss in great detail how adapting to 4IR can equip a small business into doing better. We refer to the Fourth Industrial Revolution as the current quick technology change that has been happening. Advances in artificial intelligence, robotics, and the internet of things fuel these developments. In turn, this has resulted in the emergence of new technologies and business models that are disrupting traditional industries.
Technology advancements have also provided small businesses with opportunities to improve efficiency and business processes. This blog will assist small business owners in determining how they may enhance their adaptability, what technology is available for daily business operations, and how to get begin.
The Benefits: Adapting to 4IR
Adapting to the 4IR has numerous advantages. Smaller companies may automate operations, enhance communication, and generate new goods and services by embracing new technologies.
Process automation can help you save time and money. A small business, for instance, may employ a machine learning algorithm to classify and invoice clients' purchases automatically. Employees would be able to focus on more vital responsibilities as a result of this.
New technology can also lead to better communication. Video conferencing, for example, can make it easier for team members in various places to collaborate more efficiently.
Smaller companies can also leverage new technologies to develop new products and services. A small business, for illustration, may develop a mobile app to assist clients in making smarter purchasing choices.
Adapting to the fourth industrial revolution has significant. Small businesses can improve productivity, communication, and innovation by adapting to new technologies.
Take Advantage of the 4IR
Among the ways small businesses can start taking part in the fourth industrial revolution today are: using the internet and connected technologies effectively. Also automating tasks, incorporating artificial intelligence into normal business operations. Then keeping informed on the latest technological advances.
It is critical for smaller companies to stay current with technological advancements. They will be able to seize new possibilities and maintain a competitive edge if they do accordingly.
The internet has completely altered how business operate. Small businesses can now compete with much larger businesses using online tools such as social media, online marketplaces, search engines, and email marketing.
A small business needs to automate as many tasks as possible in order to take full advantage of the internet and the fourth industrial revolution.
Various tools and software are available online to create and manage accounting, customer relationship management, marketing, and payroll software. Fortunately Skhokho Business Management Software combines: Human Resource Management, Accounting Software, Project Task Management, Customer Relationship Management and Objective Key Results Software. all in one solution, designed specifically for small businesses for ease of use. For convenience of use, for small businesses, all-in-one software solution is the best.
The Use Of Cloud Based Software
Companies no longer run their daily operations with spreadsheets and paper files. Small companies must adjust to employing cloud-based solutions to monitor their operations as the fourth industrial revolution progresses.
Remote servers host the cloud-based software then users access it over the internet. It allows businesses to access their information from anywhere there's an internet connection. This is particularly helpful for companies whose employees work remotely.
This online software serves as a multi-purpose software. It does stuff like bookkeeping, invoicing, customer relationship management, and marketing. Skhokho was developed specifically to help small businesses reconcile their daily operations, and also addresses the challenges they face.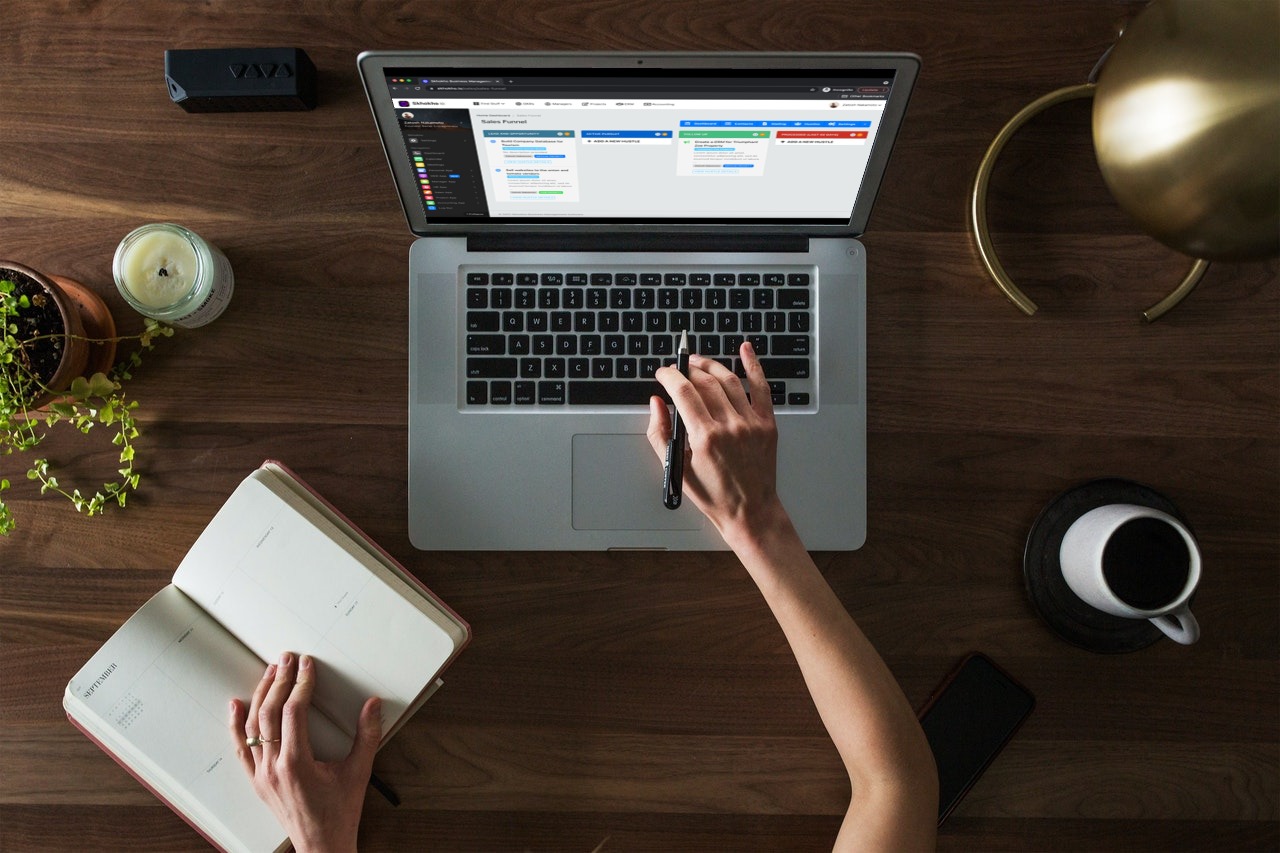 If you are not making use of any cloud-based software, sign up for a 14 day free trial with Skhokho now. Skhokho has some nice benefits such as:
Reduced costs: Skhokho offers lower prices since it is cloud-based software.
Increased flexibility: The cloud-based software allows Skhokho to be accessed from any internet-enabled device.
Increased efficiency: Skhokho allows employees to work from anywhere, which can increase productivity.
If you are not satisfied with Skhokho after 14 day, you can stop using it. There is no credit card required to try the software for free. The available application within Skhokho are:
Meeting Management Software – with functionality to plan, schedule and record meeting minutes for your business
Note Taking Application – write notes on the go, save information and share them online with anyone using a simple link
Human Resources – Manage records of employees such as HR files, records, and HR policies all in one spot.
Objective Key Results – Skhokho includes one of the most widely used and regarded goal-setting methodologies and processes.
Project Task and Milestone Management
Customer Relationship Management Software (CRM)
Accounting, invoicing, quotes software
Register here: https://skhokho.io/authentication/register
For more info, please read more blogs on Blog.tati.digital